We build your house in a variant Comfort, everything for your comfort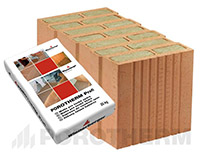 Porotherm 38 T Profi Dryfix
Ground bricks
Porotherm 38 T Profi
are used for plastered, single-layered bearing and non-bearing walls with thickness of 380 millimetres. They have a very high demands on temperature resistance and thermal accumulation of the wall.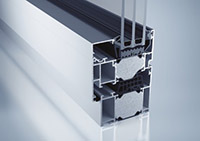 Aluminium triple glass windows
Heroal aluminium window systems
heroal
combine future thermal isolation with the highest functionality, quality design and excellent system compatibility.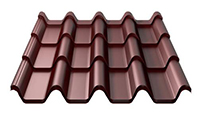 Metallic Rukki roof

Steel is a durable and reliable roof material that can resist exertion caused by climatic influences for decades. It's a light material which means that it's quick and easy to install.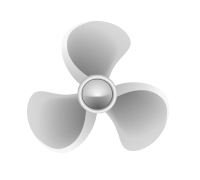 Air recovery

Ventilation uses heat-recovery units that provide fresh air in the living space without opening any windows.
Operating costs of the house: from 1 700 Kč/month
The construction runs in these standards:
Gypsum plasters
Gypsum plasters are suitable for the most of classic bases and thanks to their ability to transmit tiny tensions in the base they crack less and don't crumble down. Gypsum plasters are hypoallergenic and they maintain a natural moisture of your house.
Anhydrite cast floors
The most modern way of making floor constructions. A well-made anhydrite floor is characterized by high strength and it doesn't contain any cracks or deformations.
Preparing for the fireplace
You can choose an option with fireplace.
Marble window sills
They provide an exclusive feeling for your house and you can expect a long lifespan.
Skylight
Skylights are a progressive solution that brings diffused daylight to house areas that depend on artificial light, such as bathrooms, hallways, locker rooms or entrance halls.