We build your house in a variant Exclusive, with all the latest technology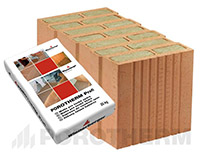 Porotherm 44 T Profi Dryfix
Porotherm 44 T Profiare used for plastered, single-layered bearing and non-bearing walls with thickness of 440 millimetres. They have a very high demands on temperature resistance and thermal accumulation of the wall.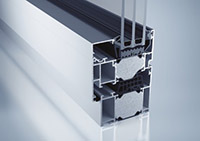 Wooden or aluminium triple glass windows
Heroal aluminium window systems
heroal
combine future thermal isolation with the highest functionality, quality design and excellent system compatibility.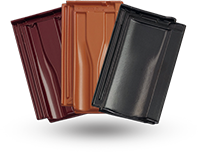 Clay tiles based on client's choosing
A large selection of high-quality and heavy-duty clay tiles in a variety of surface coating and many colours. From
Tondach,
our roofing suplier.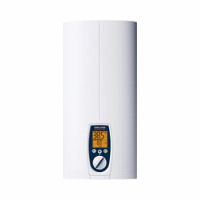 Compact system with ventilation, heating, hot water and cooling
STIEBEL ELTRON
offers you versatile possibilities for reducing your energy costs. Connect your home with energy-saving trends of the future.
Operating costs of the house: from 1 000 Kč/month
The construction runs in these standards:
Gypsum plasters
Gypsum plasters are suitable for the most of classic bases and thanks to their ability to transmit tiny tensions in the base they crack less and don't crumble down. Gypsum plasters are hypoallergenic and they maintain a natural moisture of your house.

Anhydrite cast floors
The most modern way of making floor constructions. A well-made anhydrite floor is characterized by high strength and it doesn't contain any cracks or deformations.
Preparing for the fireplace
You can choose an option with fireplace.
Marble window sills
They provide an exclusive feeling for your house and you can expect a long lifespan.
Skylight
Skylights are a progressive solution that brings diffused daylight to house areas that depend on artificial light, such as bathrooms, hallways, locker rooms or entrance halls.
Central vacuum cleaner
Central vacuum cleaner is a silent, odourless, lightweight and very practical. It transforms dull housework into simple and pleasant duty.